Back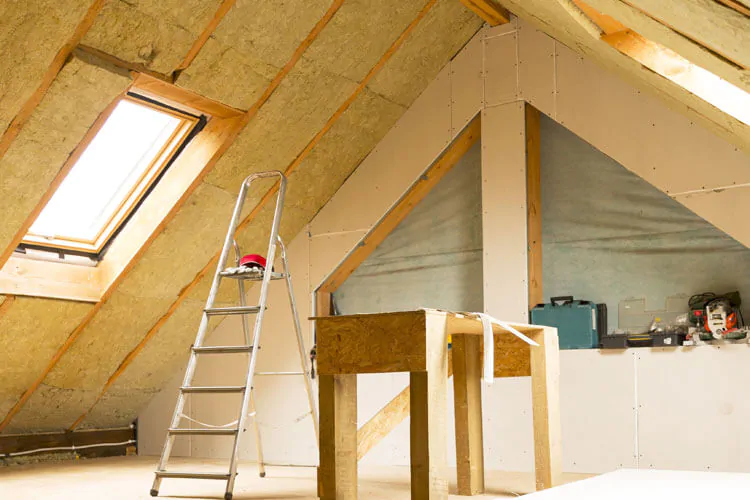 VAT cut on energy-efficient materials such as heat pumps – Spring statement 2022
Posted on: 03/25/22
Speaking in his Spring Statement for 2022, Chancellor Rishi Sunak announced that he would be cutting VAT on energy-efficient materials for homes from five percent to zero starting April 2022. Materials such as heat pumps, insulation, and solar panels were all mentioned in the statement with savings promised to thousands to people taking up a greener initiative for their homes.
This comes as a welcome break for the UK, as energy prices are soaring and a turn to keeping energy-efficient homes is taking centre stage. The Chancellor expressed that families "will see tax savings worth £1,000 pounds and savings on their energy bill of over £300 per year" when installing solar panels in their homes.
What does this mean for homeowners?
The VAT cuts to energy-efficient materials make attaining renewable heating options in your home far more accessible. There are interlinking positives of having multiple energy-efficient materials in your home, such as having a well-insulated home (especially loft insulation) is essential to making sure your heat pump is running as efficiently as possible.
Reducing your carbon emissions
With the government's announcement of their Net Zero strategy during the lead-up to COP26, which includes the target of no new gas boilers in homes after 2035, having renewable heating sources to reduce your carbon emissions has just become easier. For example, having a heat pump that runs off of renewable electricity is potentially carbon neutral!
Better home insulation
One of the major influences in getting renewable energy installed in your home is how well insulated your property is. Although heating your home with a heat pump is generally more efficient than using more traditional heating methods, the insulation in your home has a direct impact on the heat retained throughout the property. With the costs of the supply and installation of insulation set to reduce, making the switch to a more environmentally viable form of heating has become that little bit easier.
It goes without saying that having a well-insulated home will lead to quite substantial monetary savings per year!
Cheaper heat pump installations
A great way to cut your carbon emissions and reduce your energy bills is to install a heat pump. There are various heat pumps available on the market these include:
Typical costs for the supply and installation of a heat pump in your home can range from £3000 to £18,000. However, with VAT cuts and government schemes available such as the Boiler Upgrade Scheme, installation costs can be dramatically reduced.
Lower heating costs
As home heating costs are rapidly rising in the UK, making the switch to a more efficient way to heat your home could save hundreds of pounds a year on your home heating costs. Whether is be installing insulation in your home, going solar, or installing a heat pump, your monthly/yearly costs on heating are set to reduce!
Making the switch to solar
Homeowners are now faced with a more financially viable option when it comes to getting solar panels installed in their homes. The Energy Saving Trust estimates that to be able to recoup costs for a solar panel installation, it would take the average household between 9 and 17 years. However, as the energy market continues to surge and the energy cap increases, the time to recoup the initial costs of going solar, this period is dramatically reducing.
How will this affect the Boiler Upgrade Scheme?
The VAT announcement is an added incentive for people wanting to install heat pumps in their homes. The Heat Pump Association (HPA) welcomed the cut and said that it would complement the Boiler Upgrade Scheme (BUS) nicely.
The Boiler Upgrade Scheme, which is due to come into effect in spring 2022, is designed to help property owners in England and Wales in the decarbonisation of buildings and offers grants of £5000 to £6000 for the installation of heat pumps.
It is worth noting that draft regulations for the Boiler Upgrade Scheme demonstrate that homeowners must have adequate loft insulation to be eligible for the grant.
When will the VAT cuts come into effect?
Chancellor Sunak has said that the VAT cuts to energy-efficient materials in homes are set to come into action in April 2022