Viable Energy – Your Heat Pump Installation Specialists
If you are considering installing a heat pump system in your home, Viable Energy is here to help. Experts in energy efficiency, we can provide a full assessment and heat pump installation in your home. As every building is different, it is important to undertake a full inspection of your property to get an idea of its current energy performance in order to recommend the best products for you.
This can be done through Viable Energy's experienced installers or through an independent energy assessor who will generate an energy performance certificate (EPC) for your home. This performance certificate will contain information on how much energy your property uses and the affiliated costs, well as recommendations on how to improve your home's energy efficiency, saving you money in the long run.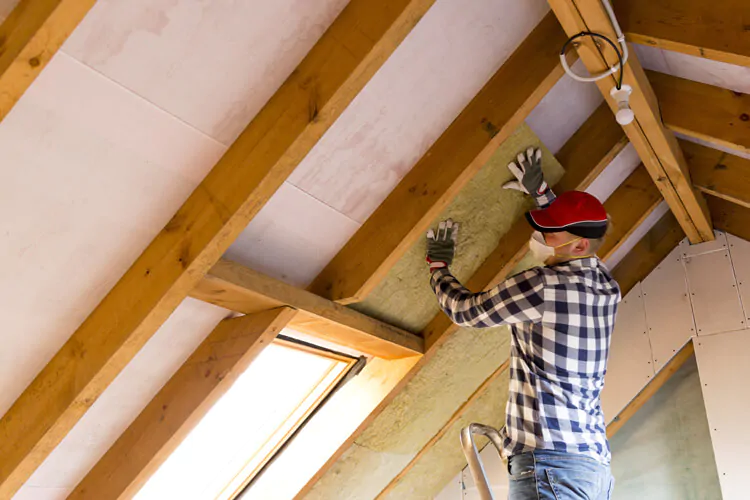 Consider Your Home Insulation
When installing a heat pump, it is important to consider the current installation you have in your home.
This is because your installation levels will determine the size of the heat pump that you require and the efficiency that you will get out of the heat pump. Well heating your house, heat pumps keep your home at a constant but lower temperature, which is more efficient but requires good levels of insulation.
Our experts will be on hand to evaluate your insulation levels and will check factors, including your loft insulation, windows, and wall insulation. If your house is older, it may also be important to look at your flooring and how much heat escapes through your floorboards.
Book a consultation
Should I Install An Air or Ground Source Heat Pump?
When considering installing a heat pump in your home, there are two main options to choose from – an air source heat pump or a ground source heat pump.
One of the main factors in making this decision is looking at the external space around your home. This is because ground heat pumps, which are more efficient, need external space to be installed. For a ground heat pump, pipes need to be buried outside your home, so space for excavation and the pipes are required around the side of your house. Access to this external space also needs to be considered so that workmen and equipment can access it easily.
Air heat pumps are easier to install and do not require as much external space or excavation work; however, the downside of these is that they're slightly less efficient than ground source heat pumps.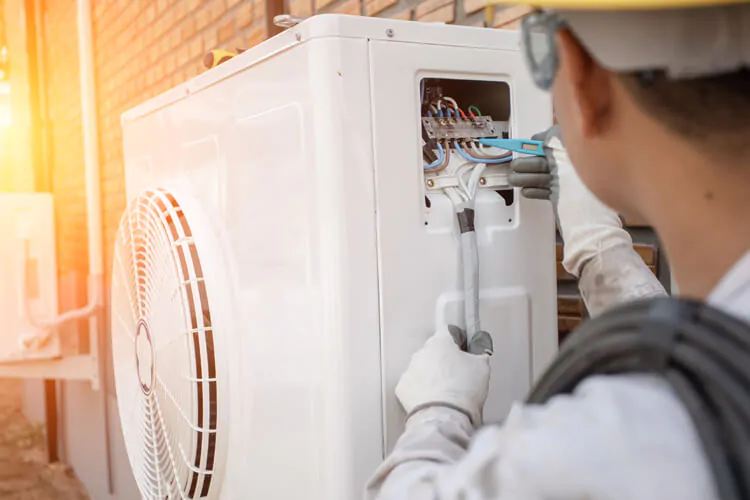 Air Source Heat Pump Installation
Heat pumps that are air sourced should be based in a sheltered location, protected from the elements with space around it. They can be installed on the ground or placed on to a wall depending on the space that you have available. Our experts at Viable Solutions will be able to recommend the best position for the best pump.
The heat pump installation process will require space inside and outside of your home, with two separate units being installed.
These units are then connected to refrigerants and drink hose pipes to set up the system, which will then be connected to your existing heating in the house, such as the boiler or your radiators in order to heat your home.
Air Source Heat Pumps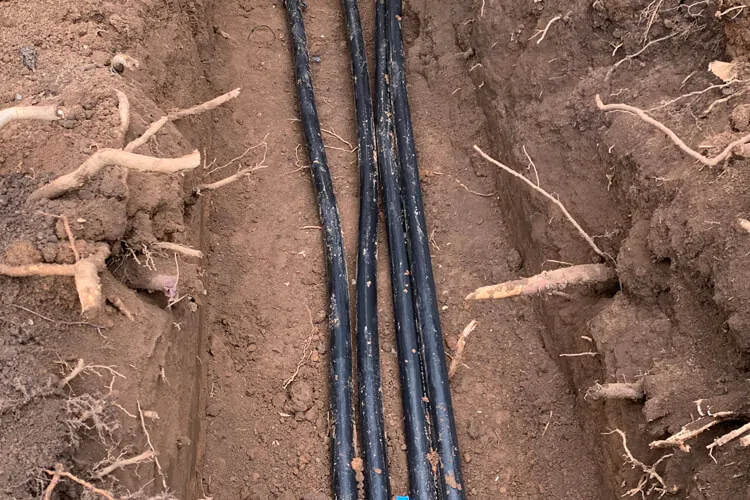 Ground Source Heat Pump Installation
A more complex but energy-efficient option is a ground source heat pump. To install this type of heat pump, the ground outside your home will need to be dug up in order to create a tunnel to lay the pipes in. In order to do this, our experienced team will bring in all the necessary equipment to do this quickly and efficiently. Although there will be some kind of construction required for this task, you do not need planning permission as in the UK, this is considered a permitted development. The only exceptions to these rules may be if you live in a conservation area or a building that is listed and has additional planning requirements. If you are unsure whether you will need permission, our staff are here to help and can check local authority guidelines in your area.
The way the pipes are installed into your garden depends on the available space that you have, and our experts will be able to advise on this. If you have a larger space available, laying the pipes horizontally is the best option, but smaller spaces may still be able to install a ground source heat pump. By digging deeper in a smaller space, pipes can be placed vertically, but this depends on the type of ground and may be most costly than other heat pump options.
Once the pipes are in place in your garden or outdoor space, they can then link up to the heat pump inside your house, which is then linked to your heating system already in place, such as radiators. This is connected in the same way as an air source pump.
Ground Source Heat Pumps
Heat pump installation FAQs
How Long Does It Take To Install A Heat Pump?
The answer to this question is entirely dependent on the size of your property. Larger and older properties require more work when installing a heat pump and, therefore will take more time and smaller newer properties. Therefore, the time to install a heat pump can range from one day to a couple of days. Your heat pump installer will be able to give you an estimate before undertaking the work.
How Do I Find The Right Heat Pump Installer?
Finding the right installer for your heat pump is important to ensure quality workmanship in your home. Here at Viable Energy, we strive to treat every home as if it was our own, handling every job with care and precision.
Our friendly, expert staff are on hand to answer any questions you may have and can recommend the correct heat pump for your home. Contact us today to find out more.